Clear Vinyl Sticker - Square/Rectangle - Gloss Lamination 5x2 -
Clear 5x2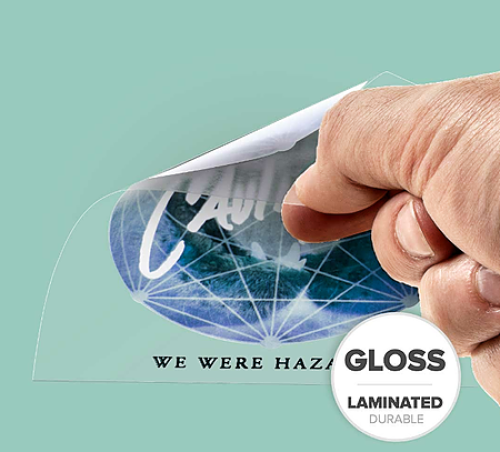 Choose a Color:

Size: S, M, L, XL, 2XL, 3XL
Pricing: $$$$
Clear Stickers are printed on a see-thru polypropylene stock with Gloss Lamination for extra durability. Full-color photographic reproduction comes standard, no extra charge for multi-color designs. Turn your stickers into flyers with free liner printing on the backside! You can print up to five different designs as long as they're all the same stock, size and shape with no additional cost.
LOGIN
FORGOT YOUR PASSWORD?